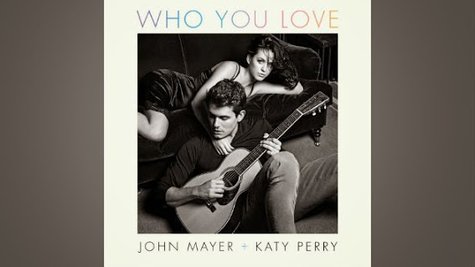 Katy Perry and John Mayer recently released their first-ever official photo shoot, a series of romantic black and white images taken to promote their duet "Who You Love." And Katy tells Access Hollywood that the shoot was painless, because it was just her and her man "hanging out."
"It was so fun. It was just hanging out with my boyfriend, but who happens to be an incredible artist and incredible songwriter," the singer tells Access Hollywood . And as for the song, which appears on John's album Paradise Valley , they co-wrote it, and Katy says, "It's just a song about loving who you love, and not resisting that love, especially if it's...hitting you over and over again."
"If you're going to sleep and it's finding you in your dreams, you gotta listen to that intuition. You gotta listen to your heart, you can't fight it," she added, noting that she was "honored" to be a part of such a "beautiful" song.
Katy also spoke with the TV show about her new role as a UNICEF Goodwill Ambassador. "I have a responsibility to take care of the innocent children out there in the world and to take the light, all that humongous light that I have and shine some of that attention to where it's needed," she said. Katy also said that a trip to Madagascar with UNICEF earlier this year inspired her to get more involved with the organization.
"[It] popped the bubble that I live in… and prioritized my way of thinking and installed a lot of gratitude inside of me," she said. UNICEF has created a special video , soundtracked to Katy's hit "Unconditionally," that documents her trip.
Copyright 2013 ABC News Radio