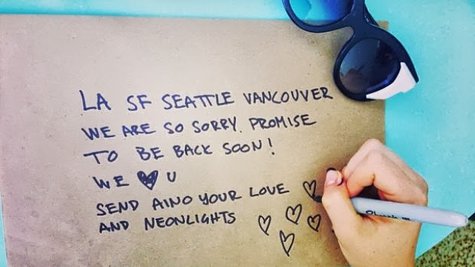 Icona Pop 's West Coast tour dates have been postponed because one member of the duo is sick.
Icona Pop's Aino has been ordered by her doctor to rest, and as a result, the dates the duo had scheduled through September 2 in Los Angeles, San Francisco, Seattle and Vancouver have all been put on hold. The tour will resume September 6 in Salt Lake City as scheduled, and the postponed dates will be rescheduled for later this year.
In a statement, the other member of the duo, Caroline , said, "We cannot tell you how sad we are and how much these shows meant to us. Our fans are so important to us and we live to perform on stage for you each night. We promise we'll be back and will see you soon! In the meantime, please send lots of love and good energy Aino's way!"
Icona Pop's debut album, This Is...Icona Pop , will be out September 24.
Copyright 2013 ABC News Radio