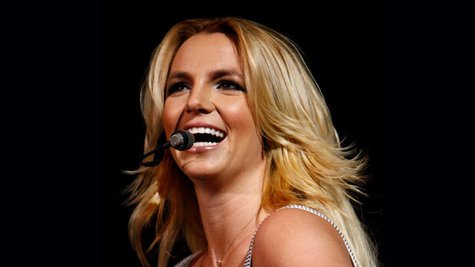 Ever since Britney Spears launched a countdown clock on her official website, along with the slogan "All Eyes on Me," fans have been speculating that the singer is getting ready to release or announce new music. But now it appears that what she may actually be announcing are the long-awaited details of her Las Vegas residency.
The Las Vegas Sun reports that some tech-savvy fans who've gotten into the code behind Britney's website discovered three empty placeholders: one marked "Ticketing," one marked "Seating Preferences" and one marked "Event Info." This would seem to indicate that the residency, which will reportedly kick off at Planet Hollywood in December, is the thing being teased.
The paper also reports that "All Eyes on Me" may actually be the title of Britney's show, and not her album. After all, in her song "Circus," she famously sang, "All the eyes on me/in the center of the ring/Just like a circus." Titling her show after the lyrics of one of her past hits would definitely make sense.
In addition, The Sun says there are rumors that Katy Perry may make a surprise guest appearance on the opening night of Britney's residency. Katy is a frequent visitor to Vegas because her grandmother lives there; the two artists have also worked with the same producer and songwriters in the past.
While the Vegas show hasn't ever actually been officially announced, Britney talked openly about it in the June issue of Shape magazine.
Copyright 2013 ABC News Radio