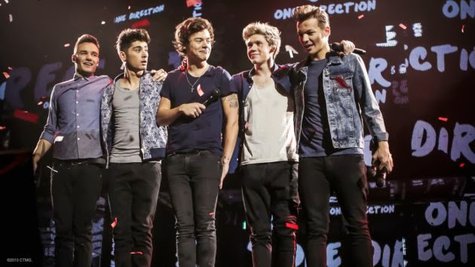 It's bad news for both One Direction and their fans: the boys will not be performing on this year's Victoria's Secret Fashion Show TV special.
The rumor that the group would appear on the show started in the British paper The Sun , which claimed that 1D would take the stage during the show this November. Some of pop music's biggest names, from Maroon 5 to Justin Bieber to Justin Timberlake to Bruno Mars , have performed on the show, so the story was certainly believable.
But a rep for Victoria's Secret tells ABC News Radio, "The recent reports regarding One Direction appearing in the Victoria's Secret Fashion Show are untrue. The band is not performing in this year's show. We will announce our artists in early October."
Looks like the boys' dreams of cavorting with scantily-clad models have been dashed, though we guess Zayn Malik 's fiancee Perrie Edwards isn't too broken up about it.
Copyright 2013 ABC News Radio