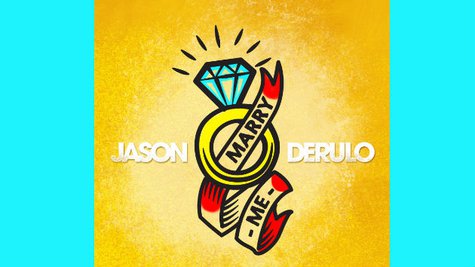 Jason Derulo and Jordin Sparks haven't gotten engaged yet, but based on Jason's latest single , it could happen any moment.
The new single is called "Marry Me," and Jason couldn't be more obvious when he sings, "You know one of these days, when I get my money right/Buy you everything and show you all of the finer things in life/We'll forever be in love so there ain't no need to rush/But one day I won't be able to ask you loud enough/I'll say, 'will you marry me?'/I swear that I will mean it."
Jordin's reaction? "One of the romantic songs I've ever heard!" she tweeted . Jason will shoot a video for the song this week in New York, and Jordin will star in it, natch. It's the latest release from his upcoming album Tattoos , due September 24.
Jason and Jordin have said they're agreeable to the idea of marriage, but they've both said that it'll happen when the time is right.
Copyright 2013 ABC News Radio
<iframe width="500" height="375" src="http://abcnewsradioonline.com//www.youtube.com/embed/btNUCJInwVc?rel=0" frameborder="0" allowfullscreen></iframe>