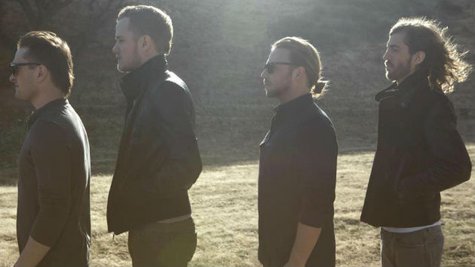 You might think that Imagine Dragons , with a platinum debut album to their credit, would be optimistic and confident leading up to the 2013 MTV Video Music Awards .
Then again, the Las Vegas band is already a seasoned act when it comes to disappointment at the VMAs.
"Last year, we lost to Coldplay ," Imagine Dragons guitarist Wayne Sermon tells Yahoo! Canada Music , referring to "Paradise" besting "It's Time" for Best Rock Video. "So, we'll see who we lose to this time. It's always an adventure."
Singer Dan Reynolds adds, "We like to go in with low expectations; that way, we're never disappointed."
This time around, Imagine Dragons' clip for "Radioactive" is up against videos by Mumford & Sons , Vampire Weekend , Thirty Seconds to Mars and Fall Out Boy in the Best Rock Video category. Find out who will claim this year's Moonman trophy when the Video Music Awards airs live on MTV from Brooklyn, N.Y., on August 25 starting at 9 p.m. ET.
Copyright 2013 ABC News Radio