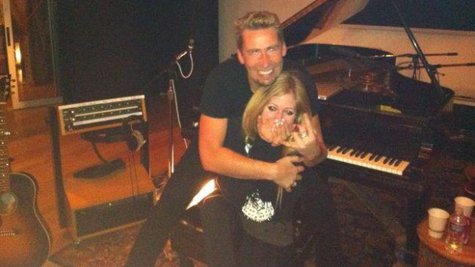 Avril Lavigne and Nickelback 's Chad Kroeger got engaged last year, and while the couple won't confirm exactly when their wedding will take place, ET Canada says the big day is fast approaching.
ET Canada says that sources tell them "Chavril" -- that's the media's name for the couple -- will tie the knot in July or August, and Avril's new album will be released in September. Asked to spill the details, Avril said, "I do know all the whens and wheres, but we're not really saying quite yet."
ET Canada also tested Avril's knowledge of her future husband's music, by quoting Nickelback song lyrics and asking her to give the next line. She did okay with "How You Remind Me" and "Photograph," but stumbled a bit on "Hero." Hope Chad doesn't watch that particular interview.
Copyright 2013 ABC News Radio