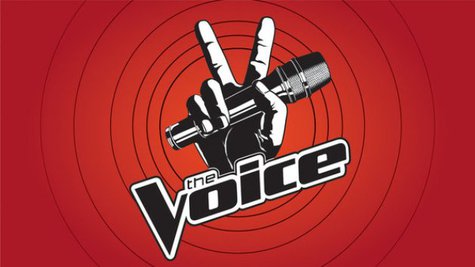 Week two of The Voice 's battle rounds got underway Monday night on NBC. Coaches Adam Levine , Blake Shelton , Shakira and Usher again paired up their protégés for a duet, the winner of which automatically moved on in the competition.
The guest mentors were back, too: Sheryl Crow , for Team Blake; Lady Antebellum 's Hillary Scott , for Team Adam; Good Charlotte 's Joel Madden , for Team Shakira; and Pharrell Williams , for Team Usher.
The first matchup featured Team Usher members Jessica Childress , 26, and Vedo , whom we met in the season premiere. Vedo is the 19-year-old aspiring R&B musician whose mother is battling cancer. The duo performed Bruno Mars ' recent hit "Locked Out of Heaven." Usher complimented Jessica and Vedo for overcoming the challenges inherent in singing that tune. He declared Vedo the winner. The other coaches declined to save Jessica.
Shakira pit Luke Edgemon against Monique Abbadie , a former child star on a Spanish-language show. They duetted on Lady Gaga 's "You and I." Shakira made an odd analogy about using the right amount of Tabasco sauce in a performance and with the opposite sex. She eventually chose Monique. Blake and Usher swooped in and attempted to steal Luke, to Shakira's delight. Luke went with Blake.
Two Blake Shelton protégés, Jacqui Sandell and 17-year-old Houston native Savannah Berry , battled next. They took turns on Little Big Town 's "Little White Church." Savannah advanced, and Jacqui was dismissed.
C. Perkins and Kris Thomas of Team Shakira covered Bruno Mars' "It Will Rain." Their coach thought they held back a little bit. She noted that Kris once had a record deal, and added that she hoped the "jerks" who dropped him are watching him now. Kris was named the winner. At the last second, Usher stole Perkins.
Adam matched Midas Whale , the male duo that includes season-three American Idol finalist Jon Peter Lewis , with Patrick Dodd . They were assigned Elvis Presley 's "Burning Love." Adam said Midas Whale is one of the most exciting duos he's seen. He also had kind words for Patrick. Adam lamented that this was the most difficult decision he'd ever had to make on the show. Midas Whale advanced, while Patrick was eliminated.
Wedding singer Orlando Dixon dueled Ryan Innes for Usher to close the broadcast. They sang Bill Withers ' "Ain't No Sunshine." After thinking about it for a while, Usher selected Ryan, whom he'd called a "man's man." Afterward, Adam used a save on Orlando.
The battle rounds continue Tuesday night with a one-hour episode that begins at 8 p.m. Eastern time on NBC.
The Voice has proven to be the top TV singing competition this spring, routinely defeating Fox's American Idol in the ratings battle. Adam addressed the rivalry at a press event Monday, noting, "At one point it was getting bigger ratings than we've ever gotten. We don't think about that when we're making our show. We think about making our show the best it can possibly be."
Copyright 2013 ABC News Radio