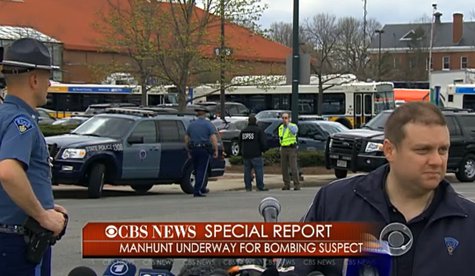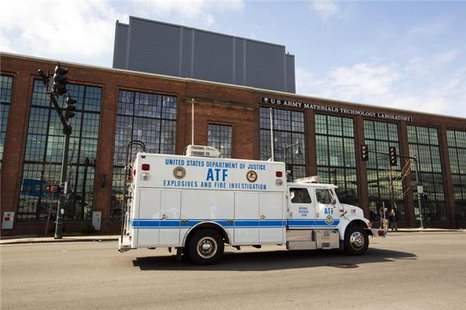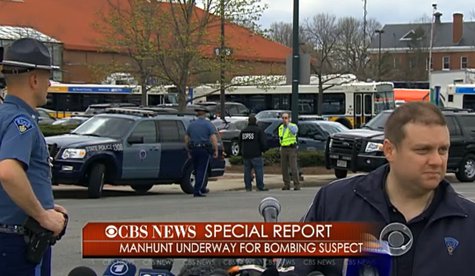 (Reuters) - Police killed one suspect in the Boston Marathon bombing in a shootout and mounted house house-to-house searches for a second man on Friday, with much of the city under virtual lock-down after a bloody night of shooting and explosions in the streets.
Press conference on the latest information LIVE:

A national security official identified the hunted man as Dzhokar A. Tsarnaev, 19, and said the dead suspect was his brother, Tamerlan Tsarneav, 26. The brothers had been in the United States for several years, the official said.