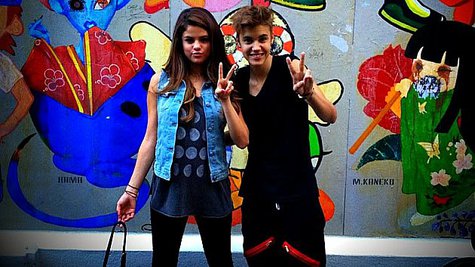 Justin Bieber and Selena Gomez : together again? According to US Weekly magazine, it sure looked that way April 18, as the former couple reunited backstage at Justin's concert in Oslo, Norway.
Two sources confirmed to US Weekly that the reason that Selena traveled to Norway was to see her former boyfriend. "They have a crazy connection. They just can't seem to break their connection. It can be intense," one source claims.
Selena and Justin broke up and reunited a few times in 2012, but finally appeared to call things off for good just before New Year's Eve, when the two had a "huge fight," according to the magazine.
Appearing earlier this week on The Ellen DeGeneres Show , Selena presented herself as a single girl, talking about what qualities she's looking for in a guy, and how she enjoys attending "single girls only" parties at her friend Taylor Swift's house.
Copyright 2013 ABC News Radio