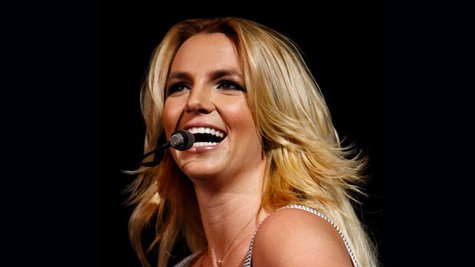 The upcoming movie sequel The Smurfs 2 can now boast the involvement of not one but two pop superstars. Not only does Katy Perry voice the character of Smurfette, but Britney Spears will debut a new single in the film.
Called "Ooh La La" -- because the movie takes place in Paris -- the song will play at the end of the film. The movie hits theaters on July 31, 2013.
In a statement, Britney says, "I have always loved the Smurfs as a kid and now my boys are the biggest Smurfs fans EVER. I wanted to surprise them with a song in the movie. I know they'll think it's Smurftastic!" Britney has confirmed that this is the big surprise for her two sons that she was tweeting about a while ago.
Raja Gosnell , director of The Smurfs 2, adds, "I am very excited that Britney is joining our smurfy adventure. 'Ooh La La' is the perfect Smurf party song, and the perfect button on the film for audiences around the world."
In The Smurfs 2, the evil wizard Gargamel kidnaps Smurfette and takes her to Paris, and it's up to the rest of the gang, along with their human friends Patrick and Grace, to rescue her. Neil Patrick Harris and Jayma Mays return as Patrick and Grace.
Copyright 2013 ABC News Radio