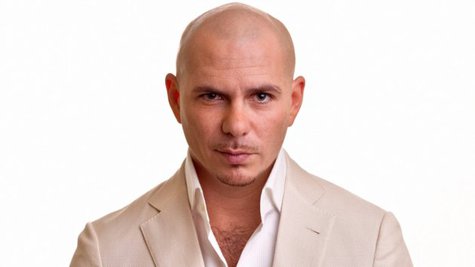 Pitbull takes on politics in "Open Letter Freestyle," his bilingual rap song defending Jay-Z and Beyonce for their anniversary trip to Cuba, and Jay's subsequent "Open Letter" response song.
Pitbull took to Twitter to debut the rap , which weighs in on the controversy. In his tweet , the rapper explains, "I'm cuban american i was born politically incorrect here is my open letter daleee," which loosely translates to "let's go."
Pit's perspective reflects his dual heritage as he raps, "I love the freedom that's been given to us/ Now break down us/ Get it? U-S/ That's right, God bless," and "C-u-b-a/ Hope to see you free one day." While Pit raps he doesn't agree with island politics, he insists he'll be buried there one day.
Pitbull's rap offers a mini-history lesson recalling several tense moments in world history involving Cuba like the Cuban missile crisis and U.S. involvement in the Bay of Pigs scandal. Pit also wonders if race played a role in the public reaction to the Beyonce and Jay-Z's trip, rhyming, "Question of the night/ Would they have messed with Mr. Carter if he was white?" Jay-Z's was born Sean Carter.
"Open Letter Freestyle" is not all about heavy issues. Pit also gives a shoutout to Jay and Beyonce stating, "Happy fifth year anniversary, Jay and B/ Don't worry, it's on me." At the end, Mr. Worldwide signs off in Spanish with a nod to those still living in Cuba, saying, "With the help of God, we'll see each other soon."
Copyright 2013 ABC News Radio