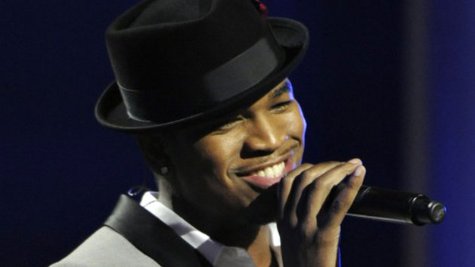 While Ne-Yo continues to release singles from his latest album, R.E.D ., it's the work he's doing with other singers which is sometimes the most interesting. After all, how many other artists can boast that they're working with both Beyonce ...and Celine Dion ?
While not much is known about Beyonce's upcoming album, Ne-Yo confirms that he's contributed to the disc. "Yes, I have written some songs for the next project," he tells ABC News Radio. "I won't say that I know what's gonna make the final cut but I did go in the studio with her, did some songs, did some stuff that we were both really proud of. So, we gonna cross some fingers and knock on some wood."
Ne-Yo, who famously co-wrote one of Bey's biggest hits, "Irreplaceable," wouldn't comment on what the songs he and the diva worked on sound like. But he was more than happy to give details about what it was like to record with Canadian diva Celine Dion. The two teamed up on a duet for Celine's upcoming album, due out later this year, and Ne-Yo tells ABC News Radio that he's never been so intimidated vocally as when he was singing with her.
"I know that I'm not a horrible singer. I know that I can hold a note," he laughs. "But, it's like, you know, the guy that goes to play basketball at the little court around the corner and then all of a sudden Kobe Bryant walks up... 'Oh hell!' You know, it's just that moment."
Ne-Yo says though that the song, called "Incredible," came out "really, really incredible, no pun intended."
One question that Ne-Yo wouldn't answer was whether or not he's actually in talks to be a judge on the next season of The X Factor, which has been reported. When ABC News Radio tried to get him to comment, he just changed the subject...so stay tuned on that.
Copyright 2013 ABC News Radio