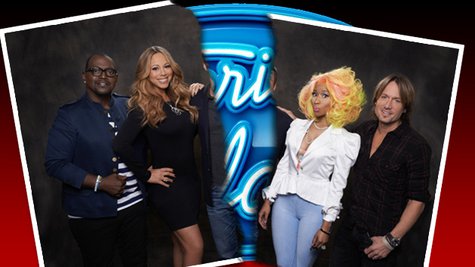 As if American Idol judges Mariah Carey and Nicki Minaj weren't already bitter rivals, there's something else that'll drive a wedge between them: Nicki has just pulled even with Mariah when it comes to chart hits.
According to Billboard , Nicki has just racked up her 44th entry on the magazine's Hot 100 chart, thanks to her latest single, "High School." Though she's been making records for many more years than Nicki, Mariah has also had 44 Billboard Hot 100 hits, so the two women are now tied.
However, Mariah still outranks Nicki when it comes to #1 hits on that chart: she's had 18, more than any other solo artist in history. Only The Beatles had more. Mariah also has had 27 top 10 hits, while Nicki's had nine.
Of course, there are quite a few women who've had even more chart hits than either of the two Idol judges: among them Madonna , Dionne Warwick , Taylor Swift and the Queen of Soul, Aretha Franklin , who holds the record among female artists with a whopping 73.
Copyright 2013 ABC News Radio