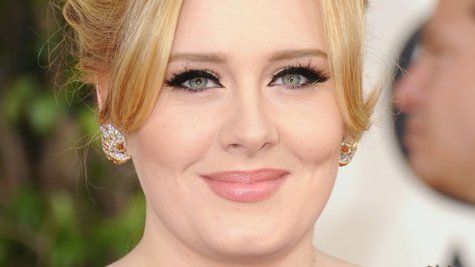 Hey, Adele : if you're recording new music, Ryan Tedder is waiting for your call.
The British tabloid The Sun reports that Adele has entered the recording studio for the first time since the birth of her son, and is working on new material. According to the paper, her collaborators include the guy who produces Florence + the Machine and other British acts.
"Adele wants to move with the times and is trying to make her new record sound as edgy as possible," dishes a source. "The team she's assembled is first rate and she's confident they can help match the success of her first two albums. It's no easy task, as the world will be desperate to hear it."
OneRepublic frontman Ryan Tedder worked on Adele's last album, 21 , and won a Grammy for his efforts. He tells ABC News Radio that if Adele has, indeed, started work on a new disc, he hopes she's planning to call him for another collaboration.
"I hope she does. I mean, it'd be amazing," he tells ABC News Radio. "I couldn't have loved her music more before I worked with her. I couldn't have loved it more after I worked with her and I couldn't be more happy for her, and, just, the whole thing's fantastic."
Of course, if Adele wants to go in a different direction, she may want to work with a completely different set of people, but Ryan says, "I would hope that when, y'know, the time comes that they rally the troops again, and if I'm lucky, my name will be on that list."
Copyright 2013 ABC News Radio