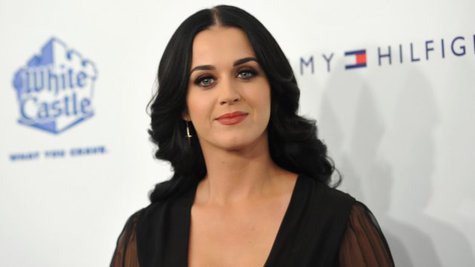 Katy Perry hasn't done a major interview for a while, but later this month, she'll be sitting down for a conversation about her music and career that will take place on a stage, in public.
The occasion is the "I Create Music" EXPO, an annual conference for songwriters, producers and composers sponsored by the performing rights organization ASCAP and taking place April 18-20 at the Loews Hollywood Hotel in Los Angeles. Katy will be interviewed by an ASCAP executive on the event's opening day for a "master class" titled "Wide Awake," after her hit single of the same name.
Katy is expected to discuss her creative process, the music business and her journey to the top of the charts. Hopefully, she'll also give a hint about any new music she's working on. Katy's ex-boyfriend John Mayer sat for a similar interview at the same event in 2010.
Others taking part in the event include Ne-Yo and Lionel Richie , who'll interview each other, plus many of the industry's top producers and songwriters. To find out how you can attend, visit the event's website .
Copyright 2013 ABC News Radio