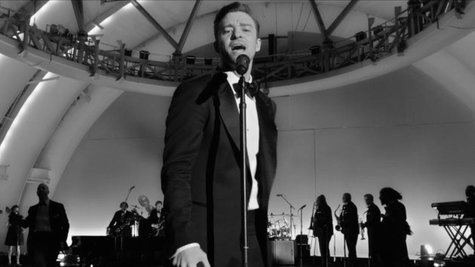 Each year, Time magazine publishes the Time 100 : a list of leaders, artists, innovators, icons and heroes the magazine has named "the most influential people in the world." The mag allows readers to vote on who they think should be included in the list, and this year, some of music's biggest names are among the candidates.
Alongside people like Barack Obama , Pope Francis, Jennifer Lawrence, Ben Affleck , Hillary Clinton , Jimmy Kimmel , George Lucas , Jon Hamm and 50 Shades of Grey author E.L. James , Time is giving fans the opportunity to vote for Justin Timberlake , Beyonce , Jay-Z and even "Gangnam Style" rapper PSY . Voting ends April 12; the full list will be revealed on Thursday, April 18.
Briefly describing why each artist should be included, Time magazine says Beyonce is the "First Lady of pop culture," while Jay-Z is the "Rapper, producer and entrepreneur who helped bring the Nets to Brooklyn and keep Obama in the White House." As for Justin, he's the "pop star turned actor turned pop star again" and "restorer of sexy." PSY, meanwhile, is the "sharp-dressed Korean pop star" who started a "worldwide phenomenon."
So far, PSY is in the top 10 vote-getters, believe it or not, while Beyonce's #11. Justin's pretty far down the list and so is Jay-Z, so if you want them to be considered, better start voting .
Copyright 2013 ABC News Radio