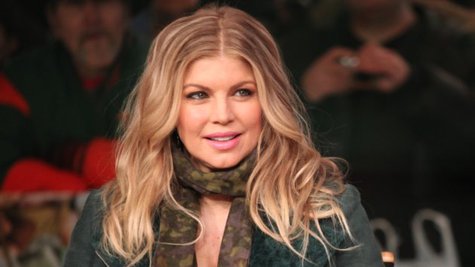 Fergie will have to move some of her Grammys over on her trophy shelf to make room for a new award later this month. The singer, entrepreneur and mommy-to-be will receive the "Always Next, Forever Now" trophy at Logo's NewNowNext Awards, which will be taped April 13 in Hollywood for airing on the Logo cable channel on April 15.
The award, presented annually to a beloved pop icon, celebrates his or her "unique, global impact." Past recipients include Britney Spears , Janet Jackson and Lady Gaga . Fergie's pal Chelsea Handler will present her with the award.
In a statement, Fergie said she was proud to be honored by the gay-themed Logo channel. "This award is so incredibly special to me because of the tremendous love and support I have always experienced from the LGBT community." She added, "Logo's philosophy of acceptance with no barriers and no judgment is a message that we should all live by."
A Logo exec said in a statement Fergie embodies what the award is about, adding, "She continuously pushes boundaries, stunning us with her creative vision and ability to make a tremendous impact on pop culture."
Copyright 2013 ABC News Radio