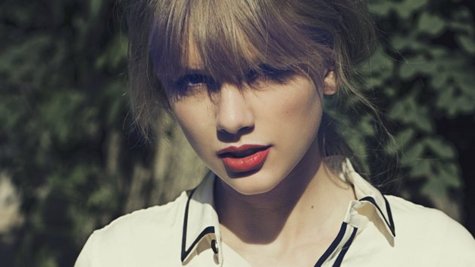 Dressing as your favorite pop star is always a good bet for Halloween, but what if that pop star has rocked many different styles over the years? Take Taylor Swift , for example. These days, she's sporting a classic look with bangs and red lips, but she's done the whole "long curly hair and sundresses" thing, too. Taylor says, though, that there's one particular look that fans seem to choose most often when they dress up as her.
"Easily it's the 'You Belong with Me' character -- the girl with the t-shirt," Taylor tells ABC News Radio. "I have seen so many people with that -- the t-shirt that's been drawn all over."
Since she has her name on everything from greeting cards to pizza boxes these days, it's no surprise Taylor has thought of a way to market that t-shirt idea. She says with a laugh, "We really should have made that into a merch item so people could buy that. We should have just recreated it."
Taylor should have a very Happy Halloween this year, since she's celebrating the record-breaking sales of her new album Red: it sold 1.208 million copies in its first week.

Copyright 2012 ABC News Radio