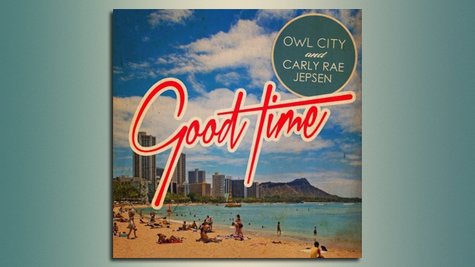 Carly Rae Jepsen & Owl City scored a big summer hit with their duet "Good Time" -- but they may end up having a bad time in court. The two acts are among those named in a lawsuit alleging that the song was stolen.
According to The Hollywood Reporter , a singer named Allyson Nichole Burnett claims that "Good Time" lifted a "prominent motif" in her composition, " Ah, It's a Love Song ." The complaint says this "unique vocal motif" has "a catchy pop vibe that...sticks in people's heads." The part she's referring to appears to be the "Oh-oh-oh-oh" part of "Good Time."
As for how the song's writers -- which include Adam Young of Owl City -- could have heard Burnett's song in order to copy it, her lawyer claims that her song has been in record stores and available for download since 2010 and has appeared in the MTV show The Hills .
In her complaint, Burnett is alleging copyright infringement and says that she has suffered "emotional and psychological damage" because she's been asked by fans why she copied "Good Time." The suit further claims that Burnett's "reputation...will be significantly damaged" by people assuming that she's ripping off Carly Rae and Owl City.
According to The Hollywood Reporter, so far, the two musicians haven't responded to Burnett's complaint.
Copyright 2012 ABC News Radio