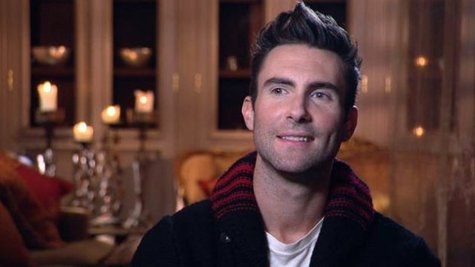 Adam Levine has revealed that his Halloween costume this year was inspired by a TV series -- but ironically, it's not American Horror Story , the incredibly scary show that he actually appears on.
Speaking to reporters on Friday, Adam revealed that his costume this year is inspired by a cult TV series airing on FX: Sons of Anarchy. The show focuses on an outlaw motorcycle club in California, and since Adam is a biker, it's perfect for him. "We're going to be Sons of Anarchy, a bunch of friends of mine this year," Adam told reporters. "To a T. I won't be recognizable as myself, let's put it that way."
When a reporter asked if Adam would be dressing up as "Opie" -- that would be Harry "Opie" Winston, played by Ryan Hurst -- he said yes, but then seemed a bit disappointed that he had to 'fess up to the question.
"What was I supposed to say? No? What am I, 12?" he joked. Commenting on that character's most distinguishing physical characteristic , Adam said, "I'll have a big beard...and it will be epic and and glorious."
Copyright 2012 ABC News Radio