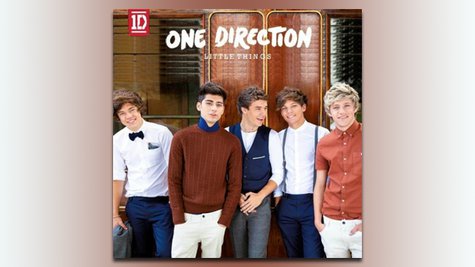 New songs by One Direction and Jessie J have found their way online for your listening pleasure.
One Direction's song is their new single, "Little Things." A lyric video for the tune is now on YouTube; a full video will be coming later. The tune, written by Ed Sheeran , is a romantic ballad that shows a different side of the group than their singles "What Makes You Beautiful" and "Live While We're Young."
"I know you've never loved the crinkles by your eyes when you smile/I know you've never loved your stomach or your thighs," go the lyrics. "The dimples in your back at the bottom of your spine/But I love them endlessly." The song goes on, "I won't let these little things slip out of my mouth but if I do/It's you, oh it's you they add up to/I'm in love with you and all these little things."
As for Jessie J, the song is called "Silver Lining (Crazy 'Bout You)" and it's from the soundtrack of the upcoming Bradley Cooper/Jennifer Lawrence film Silver Linings Playbook. The song was written by legendary songwriter Diane Warren , who's penned hits for Whitney Houston , Celine Dion , Che r and many others.
Jessie wrote on Twitter , "So... :) @Diane_Warren was asked to write the leading soundtrack song for a new movie called #SilverLining and so @Diane_Warren wrote #crazyboutyou...Then.. @ Diane_Warren asked me to sing It for the movie *happy dance* obvs I said yes :D."
Jessie also said that the song, which doesn't sound entirely finished, "isn't supposed to be out yet its been leaked." However, several fans on Twitter claim that Jessie's record company had posted the track on SoundCloud.
Copyright 2012 ABC News Radio