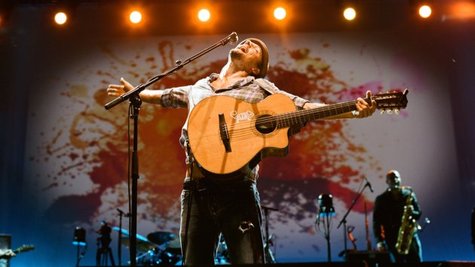 Last week on ABC's Dancing with the Stars , nobody was eliminated, so there was no results show. This weeks results show will make up for that by featuring not one but two big stars: Taylor Swift and Jason Mraz .
On Tuesday night, Taylor will take to the ballroom to perform her hit "We Are Never Ever Getting Back Together," while Jason will serenade the crowd with his smash, "I Won't Give Up." Pro dancers Chelsie Hightower and Mark Ballas will dance during Jason's performance.
The Dancing with the Stars results show airs at 8 p.m. ET Tuesday night on ABC.
Copyright 2012 ABC News Radio