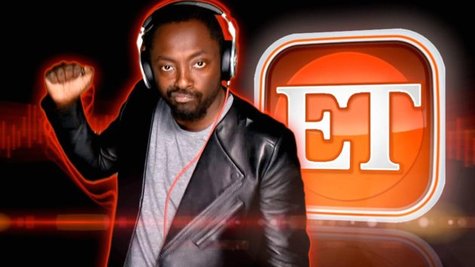 In addition to being the frontman for the Black Eyed Peas , Will.i.am is also a producer, and now he's set to unleash his creative magic on a very unlikely track: the theme for Entertainment Tonight.
Will's been tapped to remix -- or, as they put it, "reorchestrate" -- the show's iconic theme song, which he will debut this Thursday on the show. It'll feature a new bass line, vocals and "electronic elements" that recall today's hottest dance songs. The new theme will be used on each nightly installment of ET, as well as on the show's weekend's edition.
In a statement, Will said, "The ET theme is a pop culture anthem, a theme song that represents families sitting together watching television and being entertained. My approach is to translate all the colors that the original theme includes, and bring it forward to today's sound."
The show's executive producer, Linda Bell Blue , adds that ET is "excited to have a contemporary, dynamic force like will.i.am reinvigorate our song for millions of fans to hum along to nightly for years to come."
The ET theme song was originally composed in 1981 by Michael Mark and was re-orchestrated in 1990 and in 1994 by ex- ET host John Tesh .
Copyright 2012 ABC News Radio