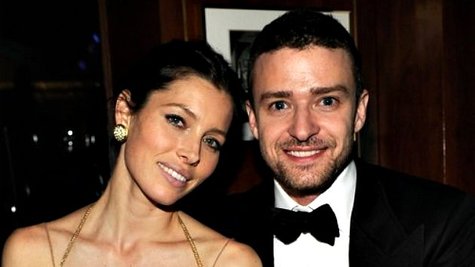 More details of Justin Timberlake's wedding to Jessica Biel have now been revealed by People magazine, including some information about the new song that JT reportedly sang at the nuptials.
People reports that Justin not only sang at the ceremony, but he also played guitar, serenading Biel as she walked down the aisle in a custom Giambattista Valli Haute Couture gown in petal pink. "It was an original piece I wrote specifically for the evening and for her," Justin tells People.
People also reports that the couple welcomed 100 guests to the Italian wedding, including Jimmy Fallon, Andy Samberg , and Timbaland . However, there's some controversy over the reported snub of JT's old 'N SYNC bandmates.
US Weekly reports that only two 'N SYNC members -- JC Chasez and Chris Kirkpatrick -- were invited to the wedding, with Lance Bass and Joey Fatone said to have been left out in the cold. Despite being invited, TMZ reports that JC didn't attend, because he had to go to his brothers' wedding that same weekend. It's not known if Chris made the scene.
As for why Joey and Lance didn't receive invites, a "pal" tells US Weekly , "Justin thought a reunion would overshadow the wedding. And Justin hates Lance now."
Copyright 2012 ABC News Radio