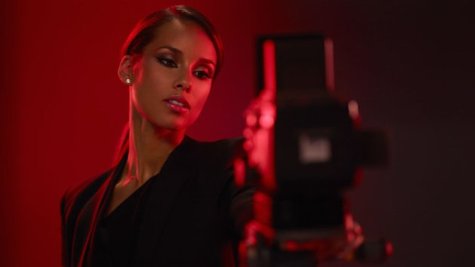 We all know Alicia Keys loves the Empire State, but according to the New York Daily News , she's selling her loft in the "concrete jungle where dreams are made...," and buying Eddie Murphy 's mansion in tony Englewood, N.J.
According to the newspaper, Alicia has agreed to purchase the massive estate for around $12 million. "The closing has been delayed for months but they're almost there," a local real estate source tells the Daily News . "When she closes, she'll buy the two-acre lot behind the house, too."
The brick mansion on five acres, dubbed Bubble Hill, will give Alicia, her husband Swizz Beatz and their son Egypt plenty of room to play. The Daily News reports that the home boasts a private recording studio, bowling alley, indoor pool and marble fireplaces. The Englewood home is located just a short drive from Manhattan, and the town and its surrounding area are home to people like P. Diddy and Yankee pitcher C.C. Sabathia .
The purchase has been in the works for a while now. Back in March, Alicia put her 16-room loft in Manhattan on the market for $17.95 million. She purchased that property from Lenny Kravitz back in 2010.
Copyright 2012 ABC News Radio