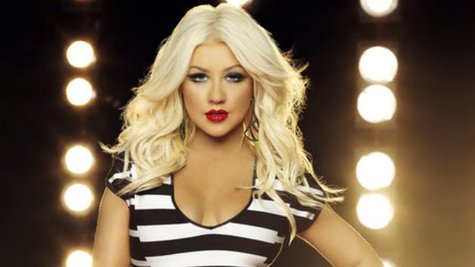 If you've ever watched a reality competition show that's been around for a while, you may have noticed that all the judges' comments start to sound repetitive. That's exactly what Voice coach Christina Aguilera wanted to avoid, and that's why she's taking a break from the NBC show next season.
Speaking to Rolling Stone , Christina explains, "They were going to do back-to-back seasons. I knew I had to get back in touch with myself as an artist. I really put myself on the back burner doing that show. I also worried that my advice would start to get stale and redundant."
She adds, "I have to go away for a second and live life. Being on The Voice has been amazing, but I need to see my friends and go on the road again."
So, does that mean that Christina definitely plans to tour behind her new album, Lotus ? It's been quite a while. A planned 2010 behind her album Bionic was called off, so she really hasn't hit the road since her Back to Basics tour, which ended in 2007.
"We are thinking about that," she tells Rolling Stone . "But with my schedule everything is complicated, and it's a whole different ballgame now that I have a son. So, again, we'll do that on my own terms and within due time."
Copyright 2012 ABC News Radio