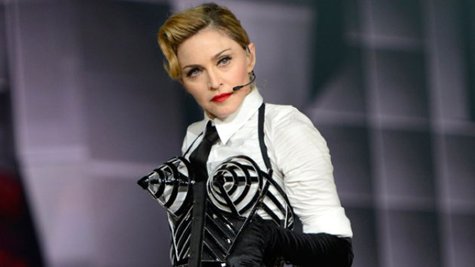 Madonna's punishing tour schedule has finally caught up with her. Her concert scheduled for Saturday in Dallas, Texas -- part of her ongoing MDNA tour -- has been canceled because she's suffering from "severe laryngitis," according to a message on her website .
Madonna has now been put on "complete vocal rest" for 36 hours, according to her website. Her show on Sunday in Dallas is expected to go on, however. As for the Saturday show, all tickets will be refunded at the point of purchase.
"Madonna regrets any inconvenience to her fans," stated the message.
Copyright 2012 ABC News Radio