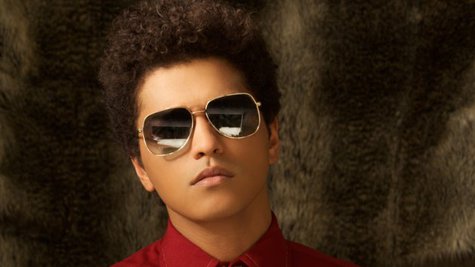 In the 37-year history of Saturday Night Live , there have been some singers who've both hosted the show and been the musical guest the same week. Justin Timberlake , Mick Jagger , Taylor Swift and Elton John are just a few who've pulled it off, and now Bruno Mars joins this elite club, doing double duty this Saturday night.
In a video posted by NBC that was filmed backstage at Saturday Night Live this past week, Bruno talks about how thrilled he is to be on the show. "I mean, it's everyone's dream," he says. "You grow up watching this show and it's so beautiful. I can't believe I'm here."
Of course, the schedule he's been on preparing for the show this past week is a bit different than the usual rock-star hours that Bruno keeps. "It's a lot of waking up and straight to rehearsal, you know," he says. "They have this one week to put a show together. So, you're basically building nothing into something."
As for what fans can look forward to seeing from him Saturday night, the multi-talented performer -- who as a kid appeared in the 1992 film Honeymoon in Vegas -- said simply, "Expect the unexpected."
Bruno is, though, expected to perform his new single, "Locked Out of Heaven" as one of his numbers on the broadcast. "I just released the video and I'm excited about it, it's gonna be the first time I'm performing it, right here!" he gushes. It's the first single from his upcoming album, Unorthodox Jukebox .
Copyright 2012 ABC News Radio