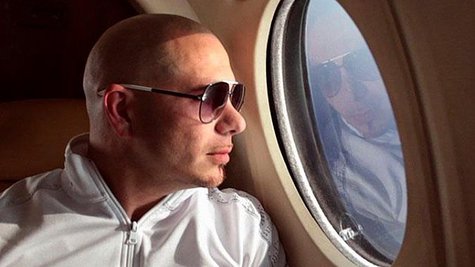 Pitbull's been declared the victor in a court case brought against him by an Australian concert promoter. The legal battle dates back to 2008 when the rapper canceled several concerts despite receiving partial payment, reports the Sydney Morning Herald newspaper.
According to the terms of the contract, the promoter was supposed to have paid Pitbull about $60,000 in full by November 25, and he was supposed to have gotten on a plane to Australia on December 2. But what actually happened was that Pitbull only received about $51,000 -- and that didn't get to him until December 3. The newspaper reports Pit's manager Purple told the promoter "We won't be boarding the plane, something doesn't feel right.''
According to Supreme Ccourt judge Robert Beech-Jones , Pit was within his rights to cancel the concerts in Melbourne, Sydney and Perth because payment from the promoter was received after the contractual date. According to the judge, "the departure date of [December 2, 2008] was pivotal to Pitbull completing this tour. Once it came unstuck, Pitbull's opportunity to undertake that tour was over."
In other Pitbull news, his new album, Global Warming will hit stores November 19.
Copyright 2012 ABC News Radio