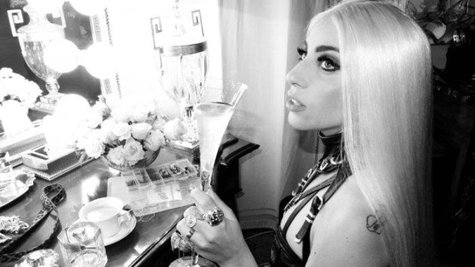 Now that Lady Gaga has launched her first fragrance, she may be looking into selling another type of liquid: bottled water.
Sources tell The New York Daily News that Gaga is looking into starting up a "healthy drinking water brand," backed by a multimillion-dollar ad campaign. An insider tells the paper, "We know that the water drink is due out in the near future...Gaga water is something that has been in the pipeline for a few months, and now things are really gearing up to an announcement and high-profile launch."
In addition, Gaga, who was recently criticized for being overweight but who now looks slim again, may tying her weight loss to the product. Says the source, "Gaga has been at the center of a lot of attention over her weight increase. Losing her weight in such a short time and launching a healthy water drink may be part of a plan."
Other stars connected to water brands include Jennifer Aniston , who's the face of Smartwater, and rapper 50 Cent, who made big bucks when he launched his own grape-flavored, vitamin-enriched Formula 50. In addition, Rihanna has starred in ads for Vita Coco coconut water, a brand in which Madonna has invested.
Copyright 2012 ABC News Radio