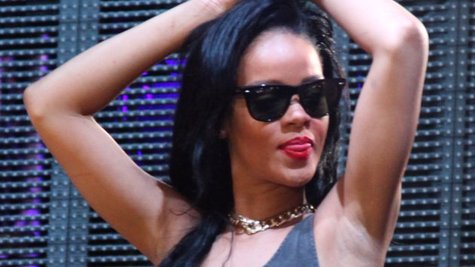 Rihanna has a chance to earn $8 million by simply showing up at a London shopping center next month to turn on some Christmas lights and sing a few songs. The Sun reports the singer has been asked to flick a switch to turn on Christmas lights at the Westfield shopping center, just across from the Olympic stadium. In return for the big payday, Rih will also be obligated to perform a mini concert for more than 20 thousand people who are expected to attend the annual event.
The singer turned on the Christmas lights in 2010, with Justin Bieber doing the honors last year.
A source tells The Sun that "Rihanna's thrilled she has been asked again." The source says Rih "knows it's a big deal and is totally up for it -- if it fits with her schedule."
Myf Ryan , marketing manager of Westfield, confirms that Rihanna has been contacted about doing the event. Ryan tells HeyReverb.com , "The Christmas light switch-on at Westfield Stratford City is one of the highlights of the festive calendar. This year we want to thank our loyal shoppers by giving them something they'll never forget."
Copyright 2012 ABC News Radio