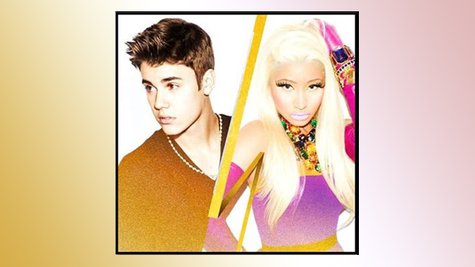 On Friday, Justin Bieber punk'd his fans with the surprise release of his video for "Beauty & the Beat." Now, the clip has set a new VEVO record for most views within 24 hours.
Justin's record company on Monday announced that within a day of its release on Friday, "Beauty and a Beat" had racked up 10.6 million views. Now, the video has reached more than 20 million views. Justin smashed the previous record for most views in 24 hours -- 8.34 million -- which had been set by One Direction 's "Live While We're Young" clip.
Helping the video reach that milestone were Justin's famous pals, all of whom tweeted the link to the video to their many followers. They included Nicki Minaj , Lil Wayne , will.i.am , Kevin Hart , Jay Sean , Mike Posner , Tinie Tempah , Steven Tyler and Floyd Merriweather .
Overall, all of Justin's videos have collectively racked up nearly three billion views across VEVO.
Copyright 2012 ABC News Radio