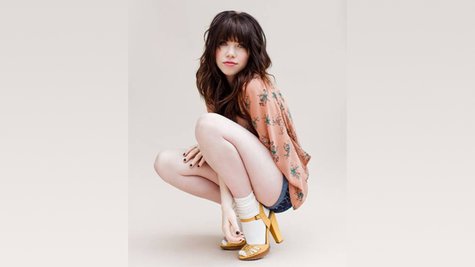 In addition to the out-of-nowhere success of her song "Call Me Maybe," the most surprising thing Carly Rae Jepsen may be her age. Though many fans and observers assume she's a teen, Carly is actually 26. In fact, she's going to be 27 next month. That makes her older than Lady Gaga , and just a year younger than Katy Perry . But Carly says she doesn't mind that so many folks assume she's a kid.
Speaking to the Minneapolis Star-Tribute , Carly says, "What woman doesn't love to hear that she looks younger? I have to say it's flattering and a little bit shocking for me 'cause I never think of myself as that young."
She adds, "Last night, someone said '15' and I'm looking at them like 'Really? I don't see it.'"
One reason why some people think Carly is younger than she is is because "Call Me Maybe" is such an innocent, bubblegum-like tune. But Carly says she doesn't deliberately attempt to write songs about teenage emotions. "I write what I write. No real thought about how my age fits in," she explains.
Copyright 2012 ABC News Radio