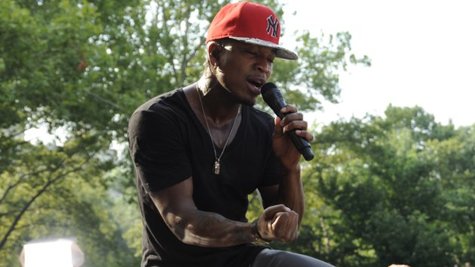 Ne-Yo says he did not diss Lady Gaga , insisting via Twitter on Wednesday night that comments attributed to him by U.K. newspaper the Daily Star were fabricated.
According to the Star 's report, Ne-Yo wondered aloud who the music industry's last icon was. He was quoted as saying, "Everybody thought it was going to be Lady Gaga, but where is she right now? What's going on with her?"
Ne-Yo insists, though, that the report isn't true, tweeting that he likes Gaga. She's "dope," he writes, adding, "I respect her talent and work. That's it. #done."
Ne-Yo, who is a vice president at Motown Records, also denies comparing British pop star Conor Maynard to one of the label's greats: Marvin Gaye .
"If I said it I'd own up to it," Ne-Yo tweeted. "Connor's dope but he's no Marvin Gaye."
Ne-Yo has a guest spot on Conor's hit single "Turn Around."
Copyright 2012 ABC News Radio