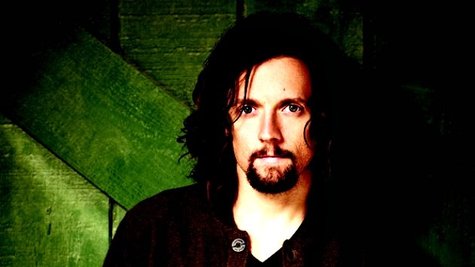 Before country music superstar -- and Nicole Kidman 's husband -- Keith Urban signed on as an American Idol judge, he got experience on another show: the Australian version of The Voice . But since Keith has now left that show for Idol, his seat on the panel is open, and some big names are reportedly under consideration to fill it.
The Australian paper The Age reports that some of the names being bandied about to replace Keith on the second season of the Aussie Voice include Lenny Kravitz , Jason Mraz and James Blunt . While Jason isn't as well known in Australia as Lenny or James, sources tell The Age that the producers don't see this as a problem, because they're more interested in getting someone who has the right tone for the show.
Rob Thomas , who's hugely popular in Australia, is also reported to be under consideration, though he's already stated that he turned down the job because it would be too much work. Besides, he's already a mentor on the U.S. version of the show.
Sources tell the paper that Pink , who's arguably even more popular in Australia than she is in the U.S., was originally sought after for the job, but she was ruled out because her schedule is packed. Usher , another possible candidate, is already committed to temporarily replacing Cee Lo Green on the next season of The Voice U.S.
In addition to Keith, the other judges on the first season of The Voice Australia included Seal , Good Charlotte 's Joel Madden and Australian pop star Delta Goodrem .
Copyright 2012 ABC News Radio