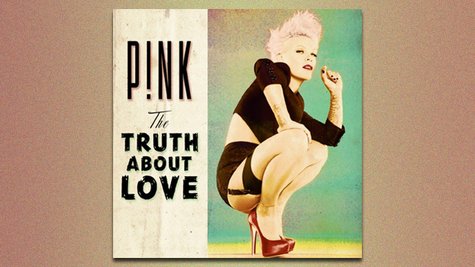 As promised, Pink premiered her new video for the song "Try" on Wednesday morning.
The "Try" video is pretty much a straightforward dance production, featuring Pink and a shirtless male dancer in a room performing a very acrobatic, sometimes anguished and quite passionate dance duet on a floor covered with colored paint powder. The dance is intercut with scenes of Pink, in the same costume, standing in a barren field with mountains in the background as she sings.
Pink has said the video is her variation on the Apache [ah-PAHSH] Dance which according to Wikipedia is a highly dramatic dance that originated on the streets of Paris in the beginning of the 20th century. The dance represents the battle between the sexes, and incorporates mock slaps and punches, as well as moments when the man picks up and throws the woman to the ground.
In a statement, Pink said, "Making this video was the most fun I've ever had in my entire career. I never wanted it to end. It's my favorite video ever." Just a few hours before the video premiered, Pink tweeted , "My mom,after seeing the new video... 'Wow, honey. I'm speechless. And uncomfortable. No one can ever say you play it safe.' Thanks, mama:)"
The video debuted on VEVO and various MTV channels. "Try" is Pink's second single off her new album, The Truth About Love .
Copyright 2012 ABC News Radio