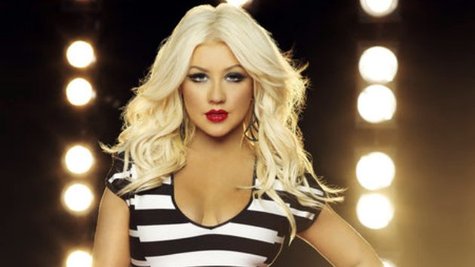 She didn't get any nominations herself this year, but Christina Aguilera is the first performer announced for the 40th Anniversary American Music Awards, airing November 18 on ABC. And she says her performance will feature tracks from her new album Lotus , due out just a few days before the show airs.
Christina says instead of simply featuring her new single "Your Body" on the telecast, "It'll be a little bit of a medley." She told reporters, "You'll definitely get a feel for Lotus and what that represents, because 'Your Body's only one dimension of a very muti-layered record."
As for the part of the show where they actually hand out awards, Christina says she not rooting for any particular nominee, because she's not into that whole "competition thing." Her favorite part of awards shows, she says, is hanging out with the other artists.
"You know, it's all fun and it's exciting to watch as a viewer for the competition factor," she told reporters. "But, I think, after you've been in it for a while, it's just more exciting to get around the creative energy that happens in an award show environment...being around other artists, being inspired by them and [knowing] that you've made it and you're living your dream."
Christina maintains that if you "get too involved in the competition," and "trying to win, win, win," then you "lose the fun and the purpose of the whole love of creativity and the passion for it." That being said, however, she adds, "You know, I wish everybody luck. Everyone's great in their own genre. There can't really be any true winner, you know, 'cause...everyone's great at what they do in their own individual right."
In addition to performances by Christina and as-yet-unnamed artists, the American Music Awards telecast will feature a tribute to the late entertainment icon Dick Clark , who passed away earlier this year. Clark was the one who started the American Music Awards 40 years ago. As for whether or not there'll be a tribute to Whitney Houston , who also passed away this year, the show's producer isn't saying...yet.
Copyright 2012 ABC News Radio