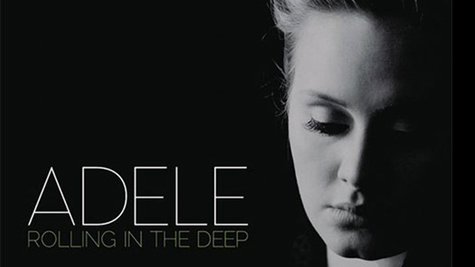 Adele 's hit "Rolling in the Deep" is still rolling. The hit single was just named Song of the Year at the annual BMI London Awards, which celebrate the most-performed songs on U.S. radio and TV.
According to BMI, a performing rights organization, Adele's hit was played more often in 2011 than any other song -- a whopping 1.35 million times in just six months during that year. To date, the track has been played on the radio and on TV in the U.S. more than two million times, which is the equivalent of the song being played back-to-back for 12 straight years.
Other songs that were honored at the ceremony for all the times they were played on the radio and on TV in the U.S. last year included The Script 's "For the First Time," Pink 's "Perfect," "Without You" by David Guetta featuring Usher , Ne-Yo and Pitbull 's "Give Me Everything," Coldplay 's "Every Teardrop Is a Waterfall," Jason Derulo 's "Don't Wanna Go Home," Flo Rida 's "Good Feeling" and Adele's other hits "Set Fire to the Rain" and "Someone Like You."
Copyright 2012 ABC News Radio