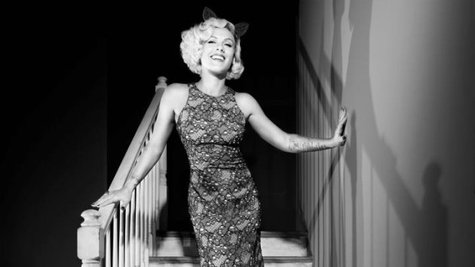 Pink will premiere her new video for the song "Try" across VEVO and various MTV channels at 6:00 a.m. Wednesday. You'll be able to see it on Vevo.com, mtvU, MTV Hits and Logo simultaneously, as well as on MTV.com, VH1.com and Logotv.com. If you don't mind waiting, you can catch it on VH1's Top 20 Countdown on Saturday, October 13.
The video for "Try" will feature Pink's attempt to reinvent the "Apache Dance" -- which is pronounced ah-PAHSH, and not like "Apache Indian." According to Wikipedia , it's a highly dramatic dance that originated on the streets of Paris in the beginning of the 20th century. The dance represents the battle between the sexes, and incorporates mock slaps and punches, as well as moments when the man picks up and throws the woman to the ground; often, the woman fights back.
In a statement, Pink said, "Making this video was the most fun I've ever had in my entire career. I never wanted it to end. It's my favorite video ever."
"Try" is Pink's second single off her new album, The Truth About Love .
Copyright 2012 ABC News Radio