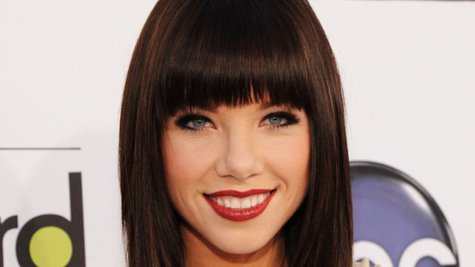 Carly Rae Jepsen and fun. are the latest artists who've been announced as performers at this year's MTV European Music Awards , known as the MTV EMAs. They join previously-announced performers Taylor Swift and No Doubt .
Carly Rae and fun. are both nominated in the categories of Best Song, Best New and Best Push.
Carly Rae tells MTV, "This will be my first time at the MTV EMA, and I am beyond thrilled -- feeling like a lucky duck for the nominations and the chance to perform. Now the only concern is 'What to wear?!'"
The guys in fun. added, "It's so incredible that we'll be playing at the MTV EMAs, when not that long ago not many people knew who we were in Europe! It just feels like that dream most people don't get to experience."
The MTV EMAs, which will be handed out in Frankfurt, Germany, will air November 11 at 11 p.m. ET/PT on MTV 2. Rihanna is the leading nominee with six nods, while Taylor Swift has five. Justin Bieber and Katy Perry each have four.
Copyright 2012 ABC News Radio