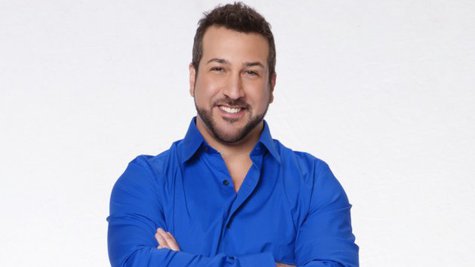 On last week's results episode of Dancing with the Stars:All Stars, former 'N SYNC star Joey Fatone was voted off the show, but said he wasn't too upset because he was going to a wedding. Some fans, attempting to put two and two together, assumed that he was talking about his old band mate Justin Timberlake 's wedding to Jessica Biel . But it turns out that Joey doesn't know any of the details about JT's nuptials because it's so hush-hush.
Asked if he's going to attend the wedding, Joey tells ABC News Radio, "I haven't even gotten any call yet because of the fact that he tells people the last minute. I got a call to go to his engagement party, which I couldn't go [to], 'cause I was working...I heard that the rest of the guys went. But I haven't even found out where the wedding is yet."
Joey further explains that when he referenced the wedding on Dancing with the Stars , he was talking about his buddy Tom's wedding.
So far, two former 'N SYNC-ers have competed on the hit ABC reality show; in addition to Joey, Lance Bass was on the show. Both of them did pretty well: his first time around, Joey came in second, while Lance came in third. So, what about the rest of the 'N SYNC members? Should JC Chasez and Chris Kirkpatrick do Dancing with the Stars too, so we can see how well they can do in the ballroom?
"No. Two is enough," laughs Joey. "Me and Lance did it. I don't think anybody else [from the group] should do it." However, he does encourage other celebrities to participate, saying, "It's a fun show...a lot of people, I think why they did it because everyone has such a great experience."
Drew Lachey of the recently-reunited 98 Degrees is also on Dancing with the Stars: All Stars this season, but when asked if the fact that Drew's group recently got back together made Joey want to do the same with 'N SYNC, he said no. Oh well.
Copyright 2012 ABC News Radio