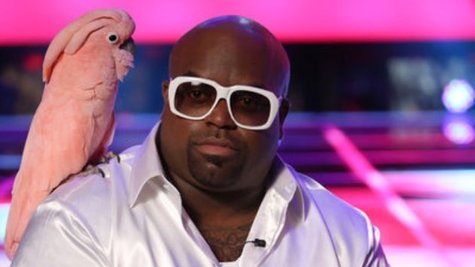 Cee Lo Green is going all-out to promote his new Christmas album. Billboard reports that on Friday, The Voice coach revealed that he's taping a Christmas TV special next week, and his special guests will include nearly 20 members of Team Cee Lo.
"I have truly kept my word and remained committed to everyone," Green told reporters, adding, "I've invited about, I think it's going to be 19 [team members] in total. All of my people are coming from Season 3 as we stand, and I'm going back to Season 1, getting Nakia, Nicci, Vicci , Jamar , Cheesa ."
It's likely that the Christmas special the singer is referring to will actually be a filmed version of the benefit concert he's staging in Las Vegas on Wednesday, October 10. He had already announced that he'd be welcoming Voice alums to that show, called Cee Lo & Friends, as well as Rod Stewart and The Muppets. Rod and the Muppets also appear on his Christmas album, Cee Lo's Magic Moment.
In addition, Cee Lo talked to reporters about why he's been generally low-key this season when it came to persuading prospective contestants to choose him as their coach over Christina Aguilera , Adam Levine or Blake Shelton .
"I kind of only want who wants me," he explained. "So, my group of people, they do kind of resemble me. But sometimes, something out of the ordinary, something extraordinary will happen in an artist or in a performance that everybody's compelled to....turn around, and everybody wants it. [Then], you have to sell it a little bit harder."
Copyright 2012 ABC News Radio