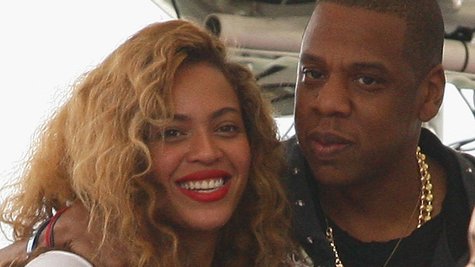 Beyoncé helped husband Jay-Z bring the house to its feet on Saturday night when she joined him for two songs during his sold-out show at Barclays Center in Brooklyn.
According to RadarOnline.com , the diva took to the stage to perform her hit "Crazy in Love," dressed in tight leather pants, a leather jacket and high heels. Witnesses say Jay Z was so taken with watching Beyoncé from the wings, he missed his cue to join her on stage, and was heard joking, "Oh s**t, I should probably rap here," as he hit the stage.
The clearly happy couple followed-up "Crazy in Love" with "Young Forever," which ended with them exchanging a hug, a kiss, and what's described as "a love pat on her derriere," as Beyoncé left the stage.
Copyright 2012 ABC News Radio