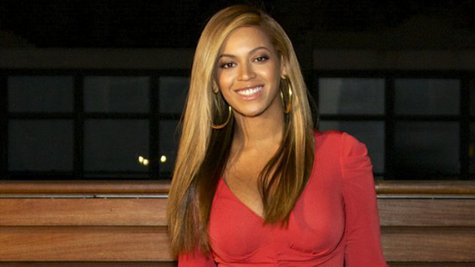 Beyonce wants President Barack Obama back in office for a second term, but as she says in a new video, "It's not just about supporting the president because I want to see him re-elected." No, says the mother of 10-month-old Blue Ivy , "I'm standing up for the future of my daughter -- the future I want her to see."
Beyonce joins Jane Lynch , Eva Longoria , Olivia Wilde , Ashley Judd , Julianna Margulies and other stars in the new celebrity-filled clip, posted online by the "Women for Obama" campaign. Together, the famous Obama supporters explain why they're backing the president over his Republican rival, Mitt Romney .
In the recently released video, Beyonce says that Obama "has the story that I can tell my daughter. Because it shows no matter where you start out, you can work hard and can do whatever you put your mind to." Last month, she and her husband, Jay-Z helped raise $4 million for the Obama campaign.
Mother-of-two Sheryl Crow is also featured in the video, saying, "When I hear him speak about his girls, I know that what he's thinking of is not just the future of this country, but the future of all young women." Jennifer Lopez is another star who appears; she says, "I grew up with a strong, hard-working mom...and two brilliant sisters. I learned from an early age that when women come together, there's nothing that we can't do."
Copyright 2012 ABC News Radio