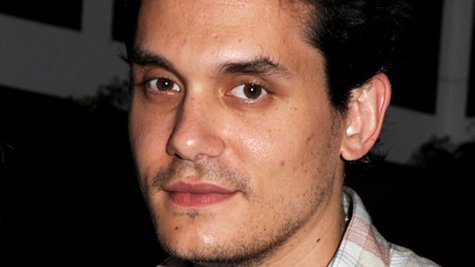 John Mayer's been struggling with voice problems since last year, when he discovered a granuloma -- a nodule, essentially -- on his vocal cords. He was forced to push back the release of his album Born and Raised and scrap his entire tour, in addition to undergoing surgery, but he says there's finally a light at the end of the tunnel.
Writing on his Tumblr blog , John responded to a fan asking "How is the voice coming along?" by replying, "The granuloma is almost healed, I'm told." He added that he was "in the middle of a four-week period of complete vocal rest and bland diet, hoping that does the trick," but noted, "It's really close to being gone though. Sure would be a nice Christmas present."
John hasn't let his vocal issues take away his sense of humor. In a post right after his health update, he shared an amusing thought on a TV ad that's been airing lately.
"That Samsung Galaxy commercial where the mom and kids are seeing dad off in a taxi cab and she wirelessly sends him a video she warns he 'probably shouldn't watch on the plane' is like a Rorschach test," John wrote . "Whatever you think is on that video is exactly what's on it, and that is how filthy a person you are."
Copyright 2012 ABC News Radio