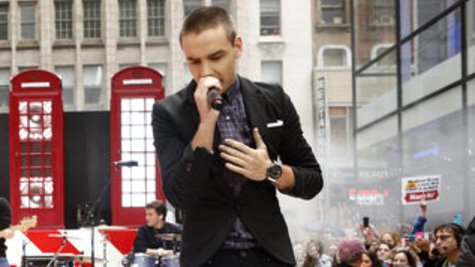 For weeks now, there have been reports in the British press claiming that One Direction 's Liam Payne has been dating fellow X Factor alum Leona Lewis . There have even been headlines about how Leona is "speaking out" about their relationship, and she's been quoted as saying, "You'd be surprised how much we have in common. He's great." Well, guess what? It's not true.
Tired of all the fabricated reports, Liam took to Twitter to write, "Okay bored of constant news articles... I'm not dating Leona." He added, "My YouTube channel isn't for a solo career and I didn't insult Kim k...Pow!"
According to Zap2It.com, the YouTube denial was in response to fans' fears that Liam's new solo YouTube channel is some sort of indication that he was leaving 1D. As for the "Kim k" comment, there had been reports that Liam had slammed Kim Kardashian during an interview about reality TV.
However, Liam didn't mention Kim by name. His actual quote was, "There are a lot of people who get paid a lot for doing not much at all -- you know, like socialites who get paid for appearing in reality shows. But what we earn we earn for doing an awful lot. We are constantly working."
Copyright 2012 ABC News Radio