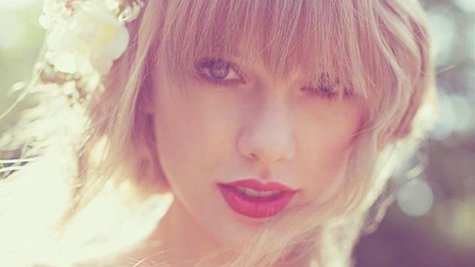 Why do Taylor Swift's relationships so often go south? Maybe it's because she's drawn to bad boys. But why would a seemingly intelligent, level-headed girl like Taylor fall for that type of guy? Because of their "charisma," she tells Parade magazine.
"There's a really interesting charisma involved," she tells Parade, talking about the allure of bad boys. "They usually have a lot to say, and even if they don't, they know how to look at you to say it all." She adds, "I think every girl's dream is to find a bad boy at the right time, when he wants to not be bad anymore."
Taylor also tells Parade that despite all the relationships that have inspired her songs, she's not sure she's actually ever been in love. "I tend to think things are love and then look back and reevaluate," she says. "I know how many people I've said 'I love you' to, [but] part of me feels you can't say you were truly in love if it didn't last."
Taylor adds, "If I end up getting married and having kids, that's when I'll know it's real—because it lasted."
However, her desire to find a lasting love doesn't mean she wants to rush off to the altar. "People think I want to get married really young—I don't know why," she says. "I'm a romantic person, but that doesn't mean I want to miss out on being in my young 20s."
Meanwhile, Taylor continues to refuse to talk about the real-life inspiration behind her songs. "When the guessing game starts, it's really funny," she tells Parade. "It's like, off to the races! I sit back and laugh and think, 'They'll never know.'"
Copyright 2012 ABC News Radio