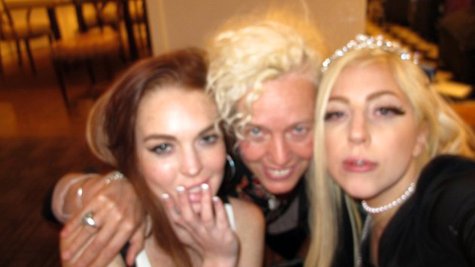 Earlier this year, fans were surprised to find out that Lady Gaga and Lindsay Lohan were friendly. Now, Gaga is offering her pal Lindsay support via Twitter in the wake of harsh reviews she received for her Lifetime movie Liz & Dick.
In the film, Lohan portrayed the late screen icon Elizabeth Taylor , but The Hollywood Reporter described it as "an awful mess" and "unintentionally hilarious." Gaga disagrees.
"You did a beautiful job on Liz & Dick," Gaga tweeted to Lindsay. "Let no one bring u down, Liz didnt, they always try to knock the greats down a few pegs."
A grateful LiLo tweeted back , "thank you so much! You are such an incredible force and that means the world to me :) love & hugs xo hope to see you soon bella."
Both Gaga and Lohan will appear in the upcoming Robert Rodriguez film Machete Kills .
Copyright 2012 ABC News Radio