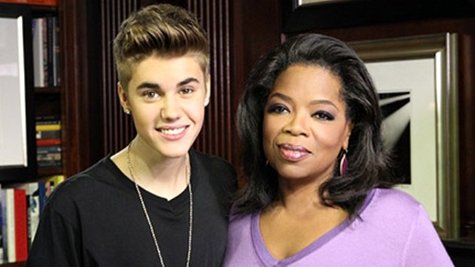 Sunday is a big night for Justin Bieber fans: there are not one but two opportunities to catch him on TV.
First up, Justin and his buddy Carly Rae Jepsen will perform during halftime at the 100th Grey Cup -- Canada's version of the Super Bowl -- which is being telecast live from Toronto's Rogers Centre on the NBC Sports Network. The game, the championship match-up of the Canadian Football League -- gets underway at 6 p.m. ET, and features the Toronto Argonauts taking on the Calgary Stampeders.
Then, after you watch Justin sing, you can watch him talk -- and talk -- to Oprah Winfrey on her show Oprah's Next Chapter, airing at 9 p.m. ET Sunday night. Oprah is billing this as the biggest interview she's done since Michael Jackson back in 1993, and also as one of the most in-depth sit-downs that The Bieb has ever agreed to do.
During the chat, Oprah talks to Justin about his beginnings, dealing with his fame, his future plans and his relationship with Selena Gomez -- obviously, the sit-down was conducted before the couple's current problems. Oprah also takes Justin shopping at the Ralph Lauren store in Chicago and advises him that when you don't know what to get someone for a gift, a cashmere Ralph Lauren pullover is always appreciated.
"There's never been a star like you," Oprah tells Justin. When he asks what she means by that, Oprah says, "You are a product, to a great extent, of social media, so therefore there's never been a star like you before."
Copyright 2012 ABC News Radio